Educated as a journalist, Mark Miner is an experienced, articulate writer and dynamic speaker who has authored thousands of pieces over 30 years and clearly translates complex concepts into easily understood, engaging language. He regularly is sought for his views on a range of professional, business, cultural and community-service topics, frequently is interviewed on television and radio about a wide range of topics, and has hosted more than 20 podcast interviews. He also has led dozens of internal workshops for clients on personal marketing planning.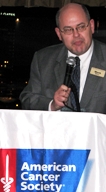 Speaking - Miner is a repeat radio talk show guest on NewsRadio 1020 KDKA-AM and has been a guest on "Our Region's Business" on WPXI-TV. He also has spoken at many conferences devoted to business and leadership, culture and history. For seven consecutive years, he has given annual lectures to marketing classes at West Virginia University's College of Business and Economics, on the topic of "How to Adapt When Life Comes At You Fast, or How to Protect Your Name." He also has lectured on entrepreneurship at the University of Pittsburgh's Katz Graduate School of Business.
As a meeting facilitator, Miner has led strategic public relations planning for an international real estate development company, the Beaver Area Heritage Foundation and Rotary District 7300 in Western Pennsylvania. He also has conducted a boot camp on "Media Relations Do's and Don'ts" for the Legal Marketing Association of Pittsburgh.
Writing/Publishing - Among other accomplishments, Miner and his firm Minerd.com Publishing, LLC have produced two books. The first is Forged in Steel: The Seven Time-Tested Leadership Principles Practiced by the Pittsburgh Steelers, co-authored by Tunch Ilkin, a Pittsburgh Steelers radio color commentator and former All-Pro lineman, and Damian Williams, an entrepreneur and authority on leadership. The other is Well At This Time: The Civil War Diaries and Army Convalescence Saga of Ephraim Miner. The Beaver Town 2002 coffee table book, which Miner co-authored for the Beaver Area Heritage Foundation, has won a Certificate of Achievement from the Pennsylvania Federation of Museums.
Praise for Forged in Steel
"Tunch Ilkin and Damian Williams have done a great job of capturing the life changing leadership principles that were modeled and taught to us by the Steelers organization. These timeless values can be applied to any leader regardless of age or occupation." –Mel Blount, Pittsburgh Steelers Hall of Fame Cornerback
""[It's] about football and life and come[s] with our heartiest recommendations.... Ilkin knows how to spin a tale... [and] manages to weave some sense of humor and perspective into it.... worth the price." –Ed Bouchette, Pittsburgh Post-Gazette
"You'll enjoy it. You really will. I hope it sells a zillion copies." –Stan Savran, "Savran on Sports," 970 AM ESPN
"A tremendous how-to leadership book if you're in any business, or even if you're a college kid or a kid in high school looking to try to better yourself. It's worth every penny." –Ron Cook, "Vinnie & Cook Show," 93.7 The Fan (KDKA-FM), Pittsburgh
In the national press, he has authored a National Law Journal column on "Lawyers and the Press: Bitter Enemies or Friends?" He also has ghostwritten columns for leading executives that have appeared in the Wall Street Journal, Pittsburgh Post-Gazette, Pittsburgh Business Times and the New Jersey Law Journal, among many others.
In 2006, he received the Lawrence A. Frost Memorial Award for his article, "Tontogany's Deep Secret," published nationally in the Research Review magazine of the Little Big Horn Associates, about the life of Thomas C. Custer, illegitimate son of two-time Civil War Medal of Honor winner Thomas Ward Custer, and the nephew of Gen. George Armstrong Custer. He presented on the topic at the 2007 Little Big Horn Associates national conference in North Platte, Nebraska.
Miner's profile of forgotten artist/writer Allen E. Harbaugh ("The Mountain Poet") appeared in Western Pennsylvania History, the magazine of the Senator John Heinz Pittsburgh Regional History Center. His pioneering Minerd.com genealogy site has been named one of the "Top 10 Family Websites" in the nation. He is President of the National Minerd-Miner-Minor Reunion, which draws more than 100 annually, and has authored scores of historical articles that have appeared in the Pittsburgh Post-Gazette and other news publications throughout Western Pennsylvania and Ohio.